Wellness is an important component at l'Ermitage.
Whether you're new to yoga or looking to expand your practice, expert instructors will meet your needs, as well as our soulful selection of massages.
You will be able to appoint a qualified naturopath micronutritionist.
We offer Yoga and Meditation sessions on an individual and group basis, and host special events. You can book them privately or participate to the fully inclusive wellness retreats and targeted care programs throughout the year.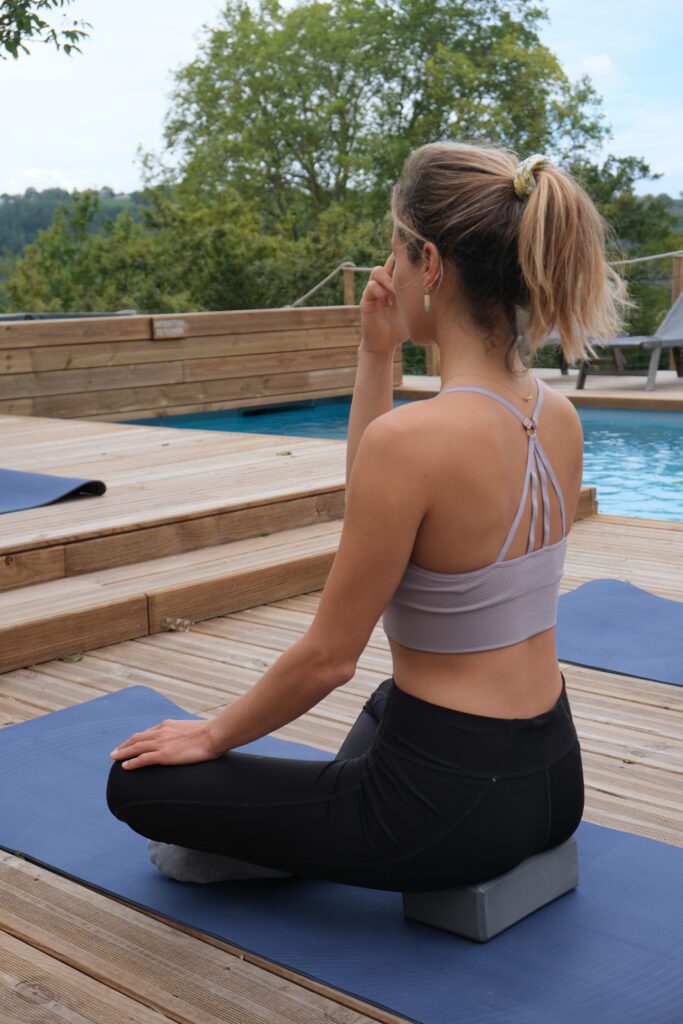 During your stay, you can benefit from many 'à la carte' treatments with expert therapists who adapt to each of your problems. We will please ask you to send us your wishes two weeks before your arrival to facilitate the organization of the therapists.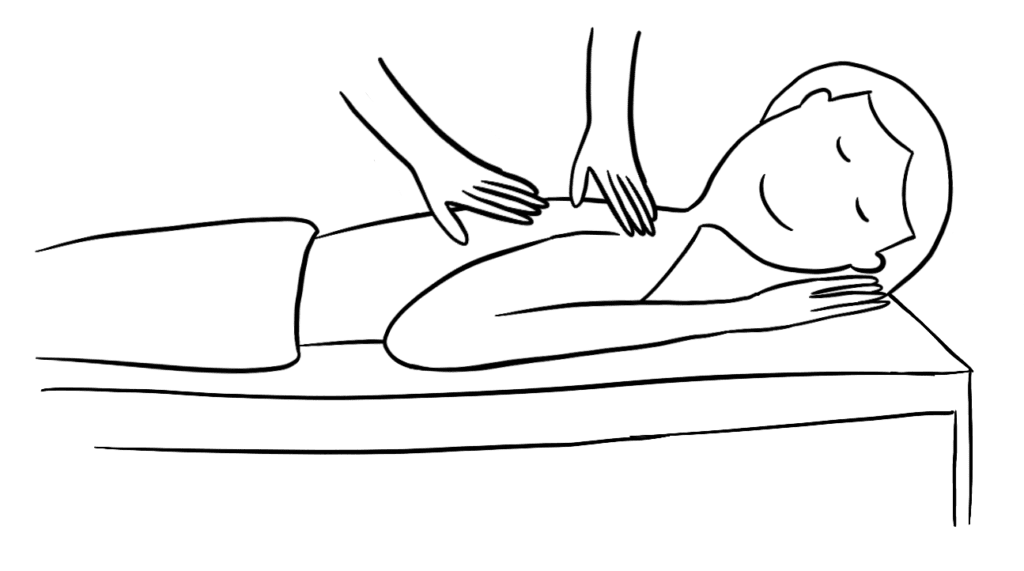 Skintao works on all facial features and helps tone and reshape areas that have lost tone or volume.
It blurs wrinkles, firms the skin and improves the radiance of the complexion.
Skintao is very close to Kobido. By promoting lymphatic drainage, it promotes the evacuation of waste accumulated in the tissues. It stimulates blood circulation and thus cell oxygenation and supports the elasticity and structure of the skin. We observe a firmer skin and a better appearance, faded wrinkles and an improvement in the complexion. A massage that is both invigorating and relaxing.
contraindications: * severe acne * burnt skin * boto
Tuina massages offer you many benefits. It eliminates muscle tension, releases and circulates energy.
Tuina massage relaxes the body by removing all feelings of stress and anxiety in the body.
There are 3 types of Tuina massages:
Energizing massage: This massage harmonizes the cells of your body in order to consolidate the ability to feel yourself and start off on the right foot.
Relaxing massage : This massage removes blocked muscle knots in the body and optimizes blood and lymphatic circulation in order to eliminate stress and anxiety.
Slimming massage: This anti-cellulite massage helps you regain more toned skin and feel great.
To relax. A great classic of the techniques of massage. Slow and enveloping, this massage invites to body awareness. Ideal for slowing down the mental.
To regenerate. A massage in three rhythms (ready, fast, hard).  Ayurvedic massage allows better circulation of vital energy and provides general well-being.
A session of maderotherapy associated with Vodder lymphatic drainage which contributes to the decongestion of the tissues. A technique derived from traditional Colombian tradition, maderotherapy combines cellulite treatment, drainage and deep relaxation.
Benefits:
Reduces the feeling of heavy legs, dislodges cellulite.

Drains and cleanses, tones and firms the skin.

Improves blood circulation and regulates lymphatic circulation.

Stimulates the production of collagen and elastin, promotes sports recovery, improves sleep.
Restore the great balance of the body with a massage of reflex points under the arch of the foot.
Each reflex zone  corresponds to an organ, a gland or a part of the body which would project onto the soles of the feet.
A specific touch locates tensions and releases them.
Incredibly relaxing, this technique activates blood flow in the feet, erasing stress.
NATUROPATHY AND MICRONUTRITION
A consultation with a naturopath begins with an anamnesis. The purpose of this anamnesis is to identify the causes of your problem; individual and family history, lifestyle, eating habits, quality of sleep…
Based on the informations, the naturopath will suggest natural techniques to rid the body of its toxins, promote their elimination, stimulate the body, fill deficiencies, strengthen defense mechanisms, and gradually correct the terrain.She will establish with you a lifestyle and integrative program including :
 Dietary principles, nutrition and seasonal cures specifically adapted to you.
A possible supplementation in micronutrients which are dominating in many physiological processes.
*vitamins *minerals *trace elements.
Their recommendation is specific to each individual and cannot be generalized.
The deficiency of certain substances is problematic, but excess is not beneficial either.
If necessary, other keys, such as: reflexology, well-being massages, breathing techniques or even the additional recommendation of another practitioner (osteopath, acupuncturist, sophrologist, etc.)
A visit to the naturopath does not exempt you from the usual medical follow-up. A naturopath does not diagnose or prescribe medication. Her recommendations come from practices in use in empirical medicine and cannot be considered as a medical prescription.
l'Ermitage welcomes professional  practitioners but is not a health center.
Ashtanga, Vinyasa, Hatha, Yin Yoga & Sound Bath 
The teachers offer practices in which everyone is encouraged to both respect and accept what their body can offer, to explore the movement and the limits that are unique to you, to find the non-effort in the effort and to feel sufficiently comfortable to find this space of freedom which allows progress.
Reconnect with your body through free movements guided by music and Charlotte's voice . This is an invitation to self-expression and a conversation between emotions, mind, body our soul. There are no choreography or mirror here but a meditative journey and it flows like this:
Guided movement. Body exploration with dance therapy techniques.
Free dance.Your body express itself according to its desires, in total freedom. Nobody watches you apart from the birds.
With the different rhythms and movements, the energy begins to flow again, the tensions are released and joy comes.